Hotel Indigo is the new kid on the block and will be the tallest building in the area by 2021. Auckland Body Corporate is pleased to be appointed to the management of the Hotel Indigo. This is a world class hotel and apartment complex in the centre of Auckland with all the benefits and facilities of hotel service in a private apartment. Apartment pricing includes car parking with extra parks available to purchase. Valet parking will park or swiftly retrieve cars with a 30-second turnaround and no additional cost. Layouts have been designed for stunning views through floor-to-ceiling glazing in what will be one of Auckland's tallest buildings. Interiors will feature parquetry flooring, European fittings, lighting and appliances.
Hotel Indigo Auckland is perfectly located, with convenient access to corporate demand generators including Sky Tower, new NZ International Convention Centre, Sky City Casino, CBD office buildings, and entertainment precinct of Britomart and Viaduct.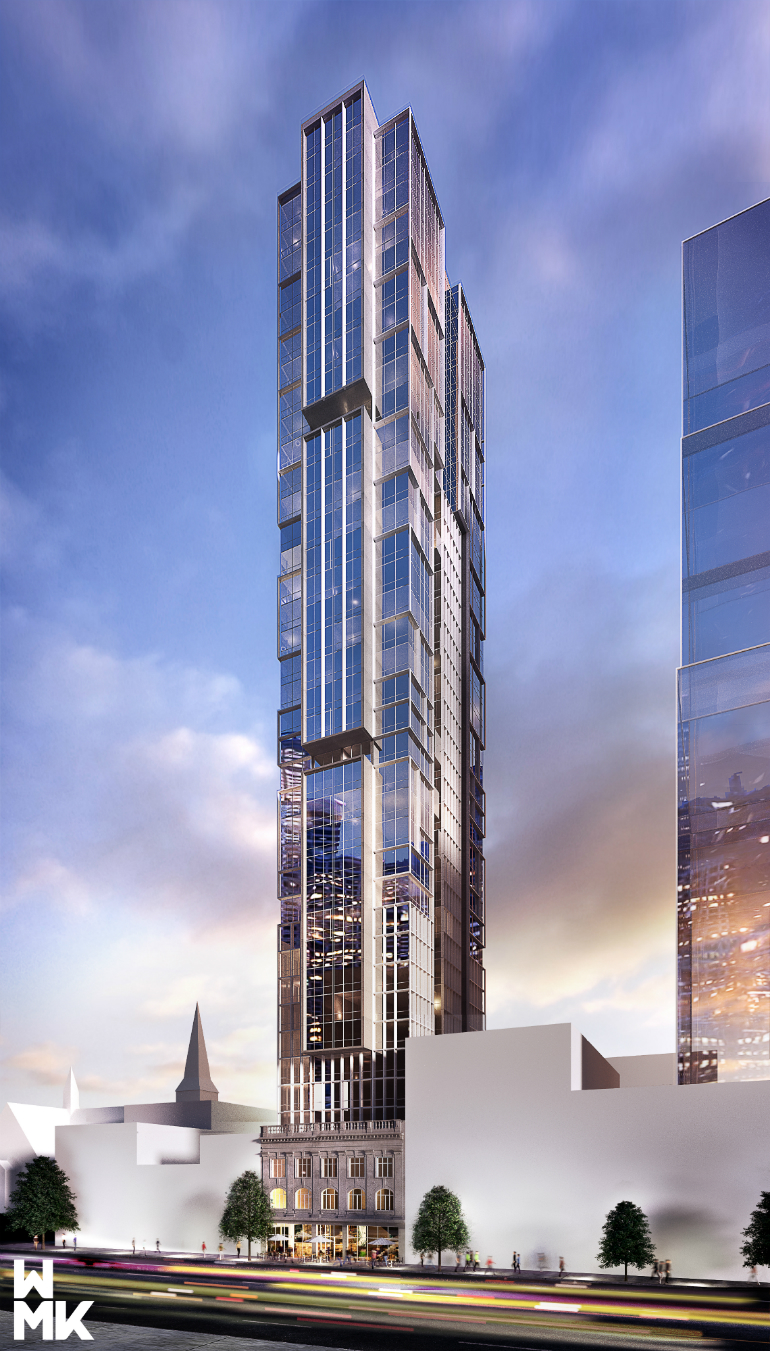 The statement "first of its kind" is often used, but rarely true. The St Marks II follows on from the hugely successful St Marks Stage 1 located on St Marks Rd Remuera, and truly is a first of its kind in New Zealand. It takes the principles that made stage 1 such a success and expands on this with a resort complex, featuring a wellness centre, swimming pool (par excellence), yoga room and shared family facilities and private wine cellars in a tasting room. It is quite simply a  world class development. Auckland Body Corporate was approached recently to come on board to help bring this development to market.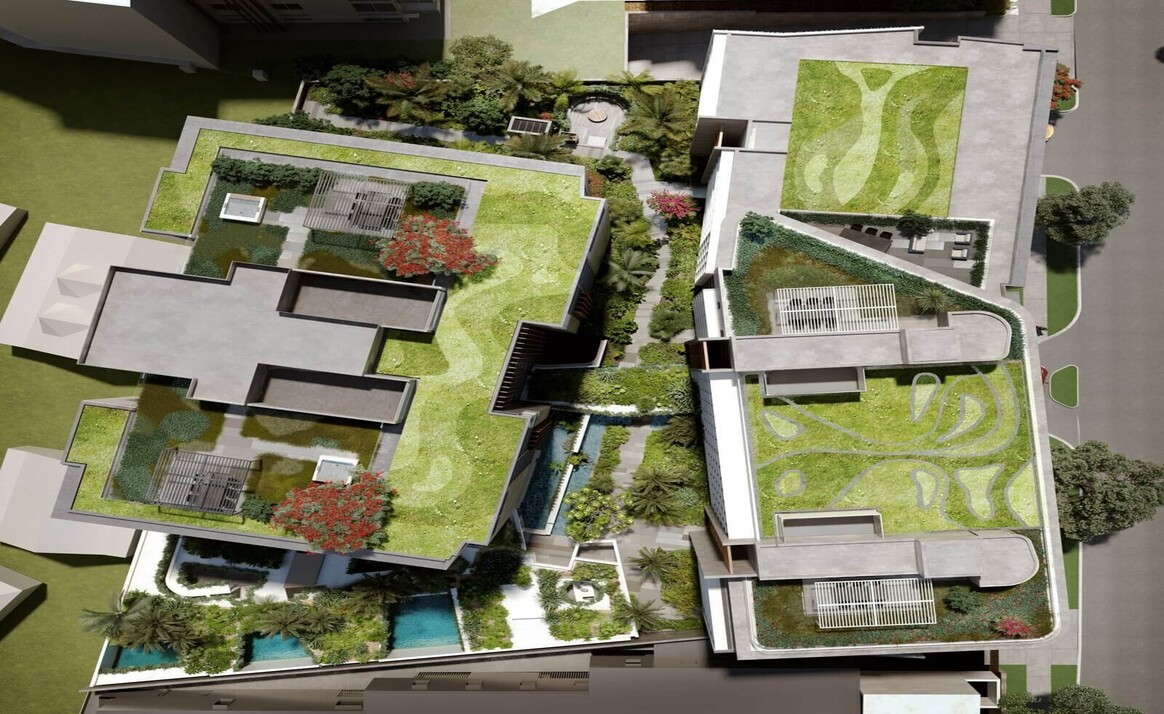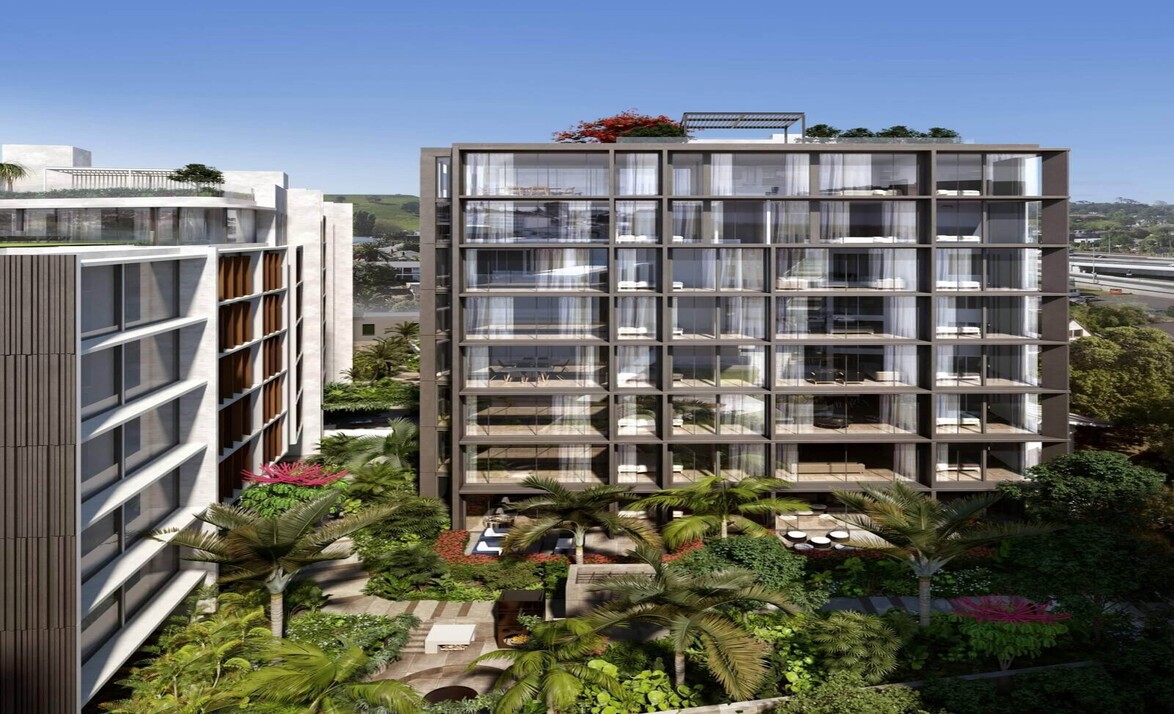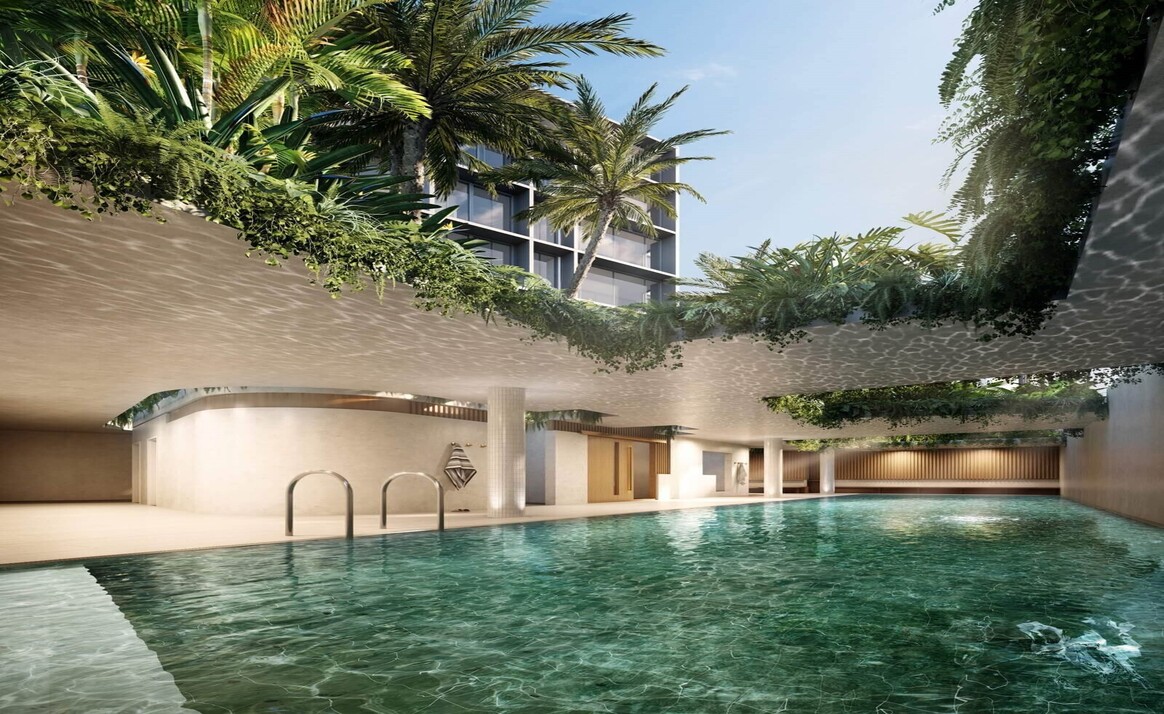 A beautifully proportioned example of contemporary architecture.
Fraser Avenue located just 8 km from downtown Auckland is a perfect location, excellent value, designed using permanent materials requiring little to no maintenance. The price for this location and quality of development provides excellent value and a solid investment. This is our third development with NZ Living, part of the success of our partnership is the details, both companies work on the same ethos of providing a quality product, with affordable and fast service.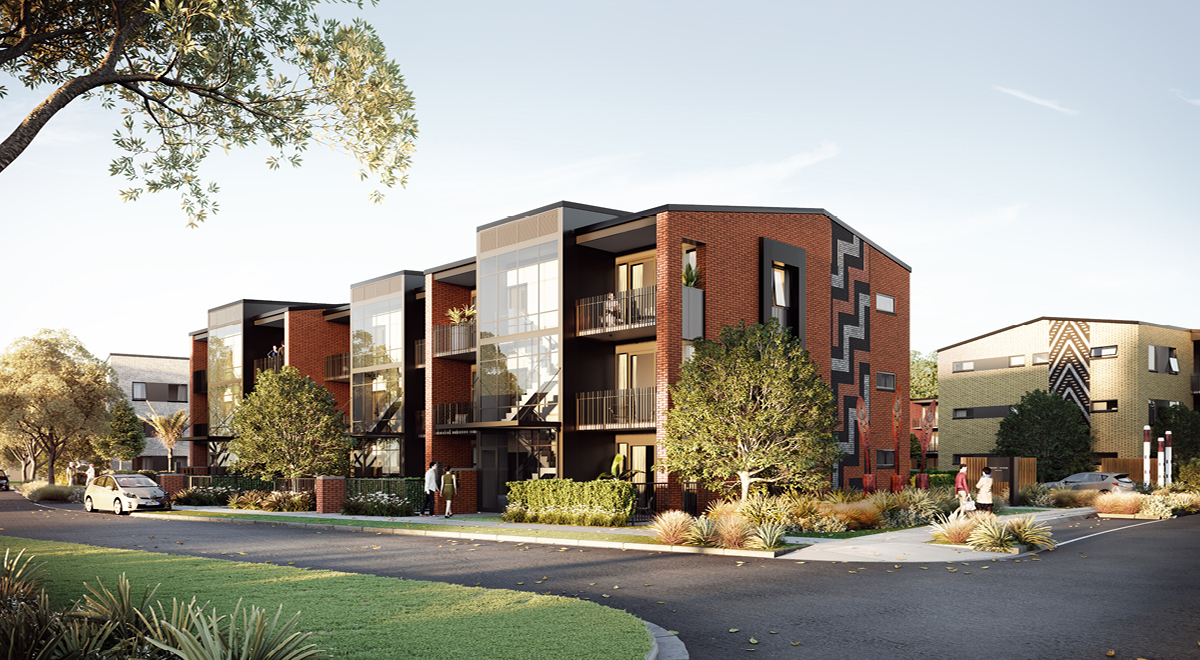 NZ Living presents Fraser Avenue, 102 apartments in Northcote a growing suburb, where you can shape your future.
McConnell Property has compiled an impressive team to bring their latest water edge development to Auckland. The Teal apartments sit on the water's edge with unobstructed views over Orakei Basin.  A location hard to beat for its stunning sunsets and tree lined outlook. These apartments views will blow you away;  The outlook to the north includes the delightful rolling hillside below Kepa Road. This gives you a rural outlook unlike any other so close to the heart of the city. At the eastern end of the building you will enjoy views up the bush-clad Purewa Valley, and to the West the CBD towering above Orakei Basin and the Parnell ridgeline. Auckland Body Corporate is pleased to be part of this team.
Each apartment will be fitted out with high-end appliances and Italian-inspired kitchens and luxury bathrooms and a consistent impression and look throughout the cabinetry. Herringbone wooden floors and controlled lighting make for a welcoming and impressive feel.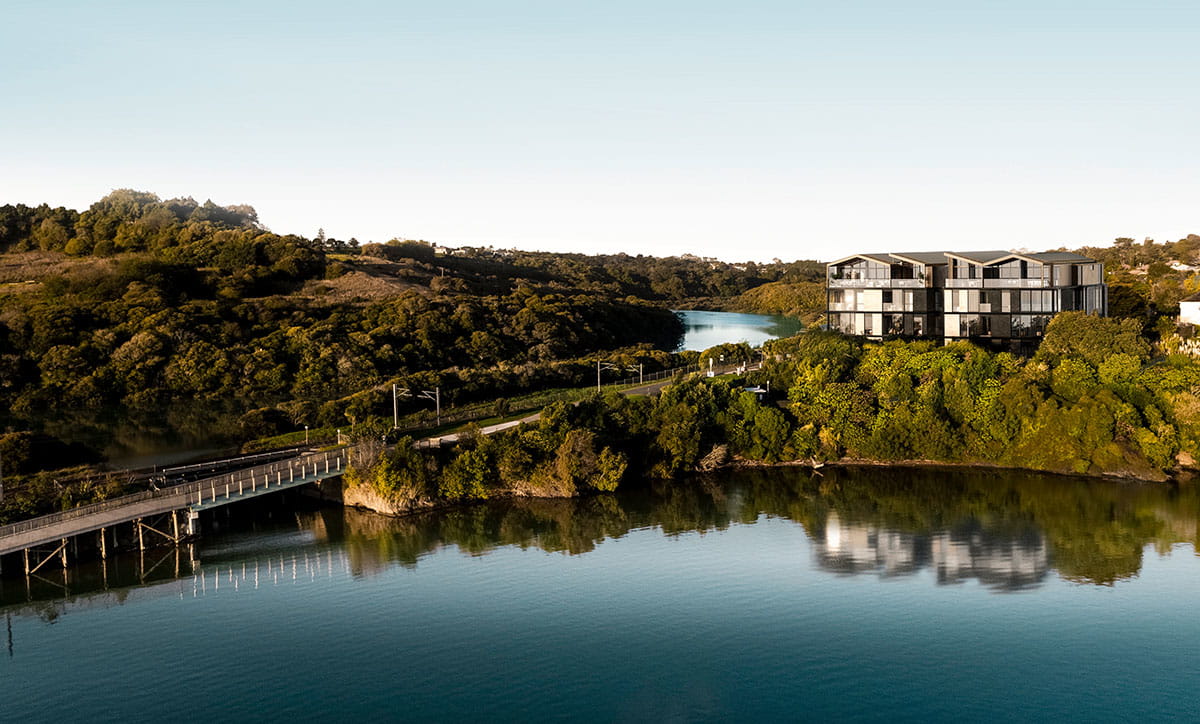 Jervois and Lawrence is going to set a new standard of expectation in the luxury apartment market on the northern slopes of Herne Bay. The complex will have 28 apartments with either garden, urban and north facing views. The building will have a warm mix of permanent and  low maintenance exterior claddings with secure underground carparking and separate storage lockers. Apartments each have views down into a Japanese themed garden in the large central atrium of the building with views out to the South West. Some apartments will have winter gardens that can be closed off when the weather changes and others have extensive North facing balconies and views.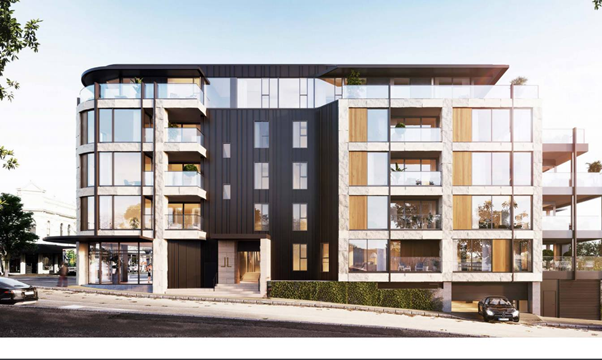 ---
Kerepeti twin neighbourhoods at Hobsonville Point
Something good, this way comes in 2019, with the Kerepeti twin neighbourhoods at Hobsonville Point now welcoming in new home owners.  Ngai Tahu Property has tasked Auckland Body Corporate with creating a great community across these two sites. Kerepeti's two neighbourhoods, Kerewhenua and Uku cover two amazing sites; Uku opposite Hobsonville Point Secondary School, and Kerewhenua opposite Hobsonville Point Primary School, they encompass a number of Body Corporate and two Laneway Societies.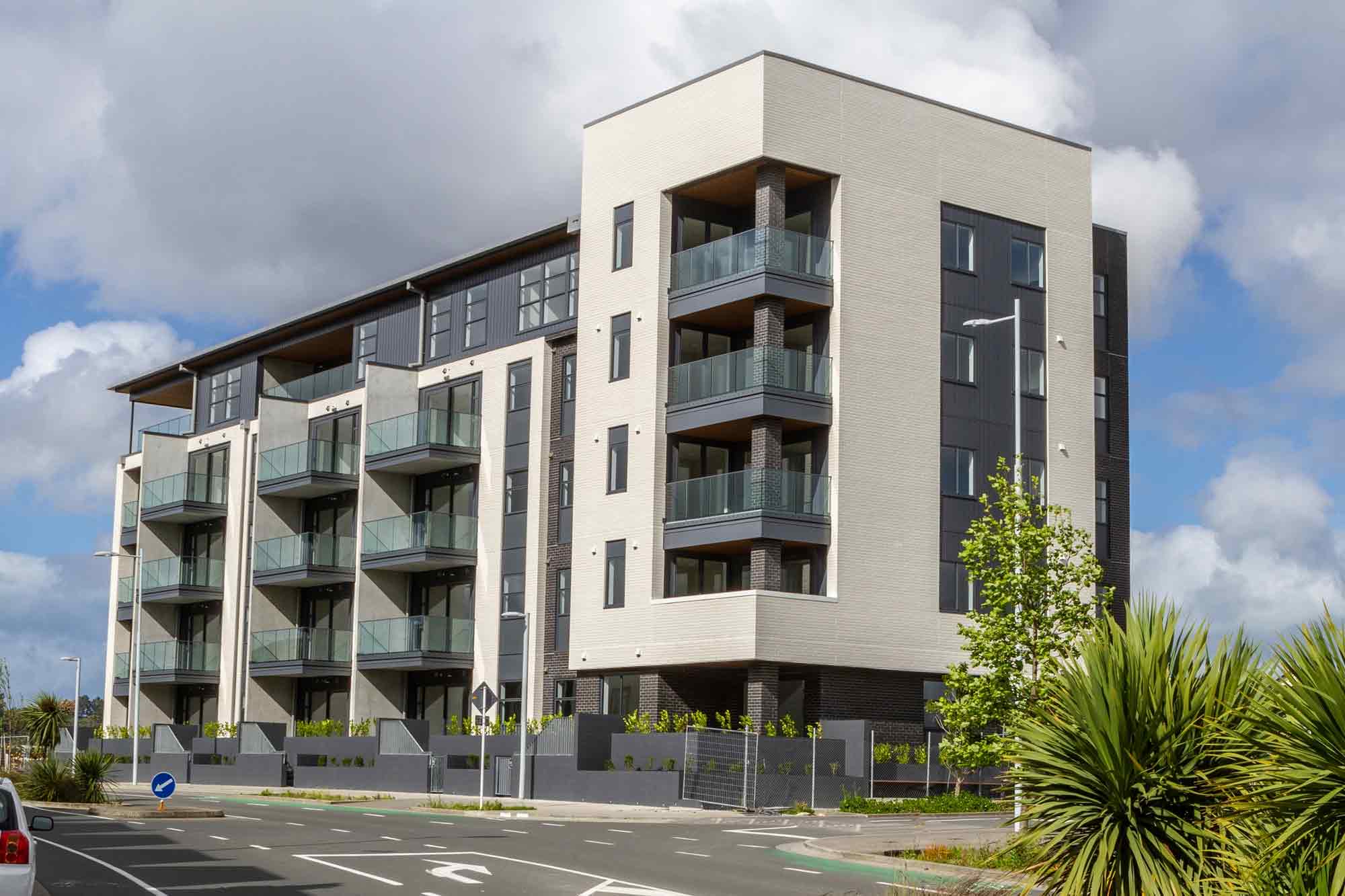 Located at 27 Grace Street, Orakei, Satori is a luxury block of 17 freehold residences, with a mix of large one bedroom lofts, generous two bedroom residences and a three bedroom penthouse (with option for fourth bedroom). The Satori also has a community Lounge with large terrace for peaceful reflection or entertaining, this can be booked for use by residents and with the intent of creating a strong community culture in the building.
The site has Sweeping water views of Orakei Basin, Hobson Bay, Parnell Ridge and city beyond and expansive areas of native planting in landscaped gardens. The apartments feature stylish lounges with feature gas fires and designer bathrooms and kitchens with stone vanities and benchtops. Enclosable Winter Gardens / Courtyards are part of each home with a dual vehicle lift to a private and secure basement carpark.
The building is constructed in durable, low maintenance concrete and has an onsite water conservation system and facilities for solar energy to power common areas and central water heating.
10 minutes' drive to CBD and easy walking distance to some of central Auckland's best beaches make this a very desirable place to live.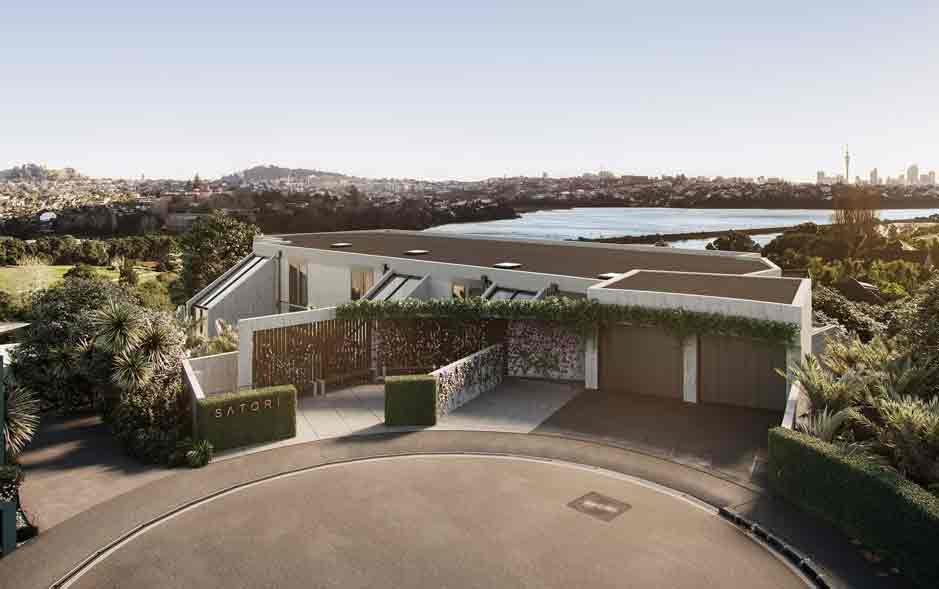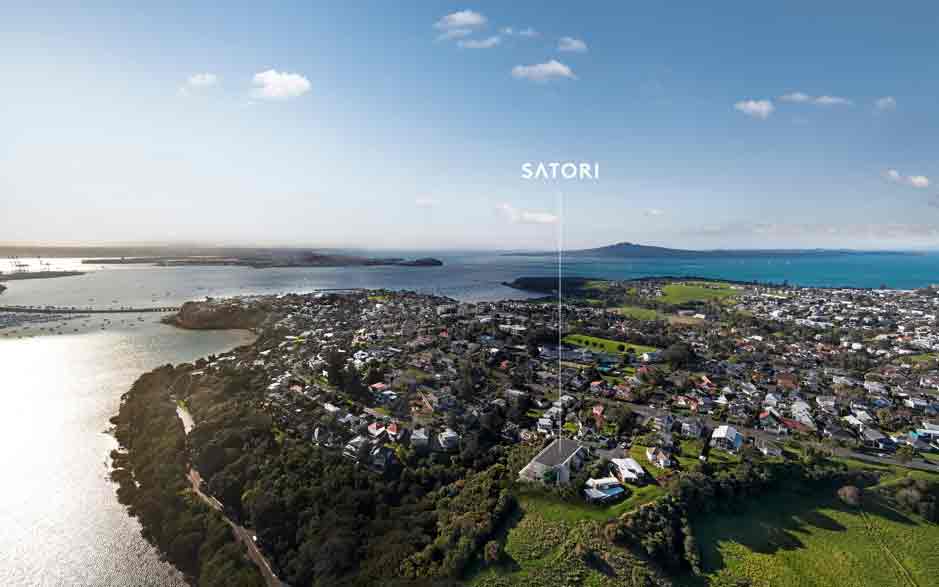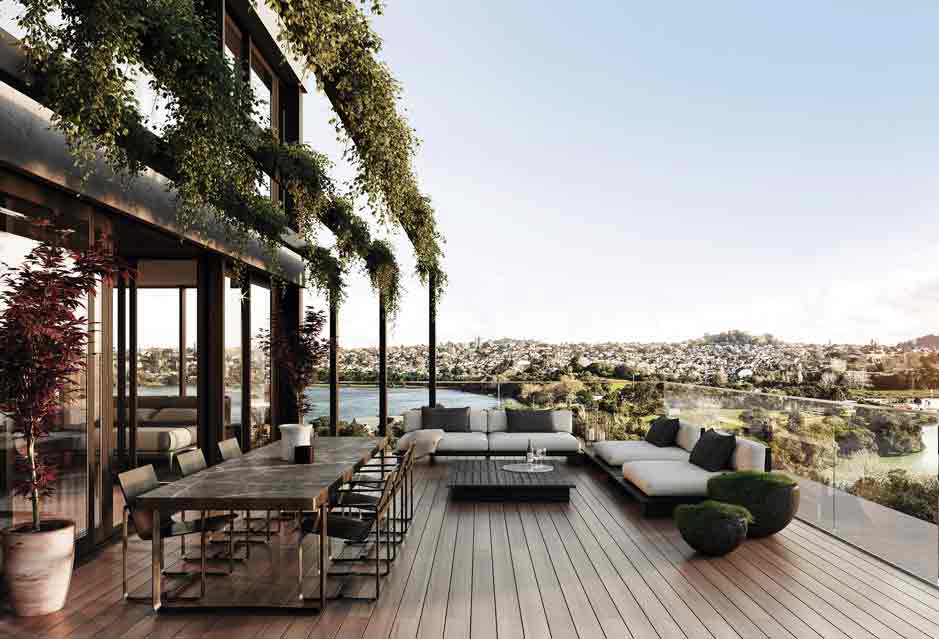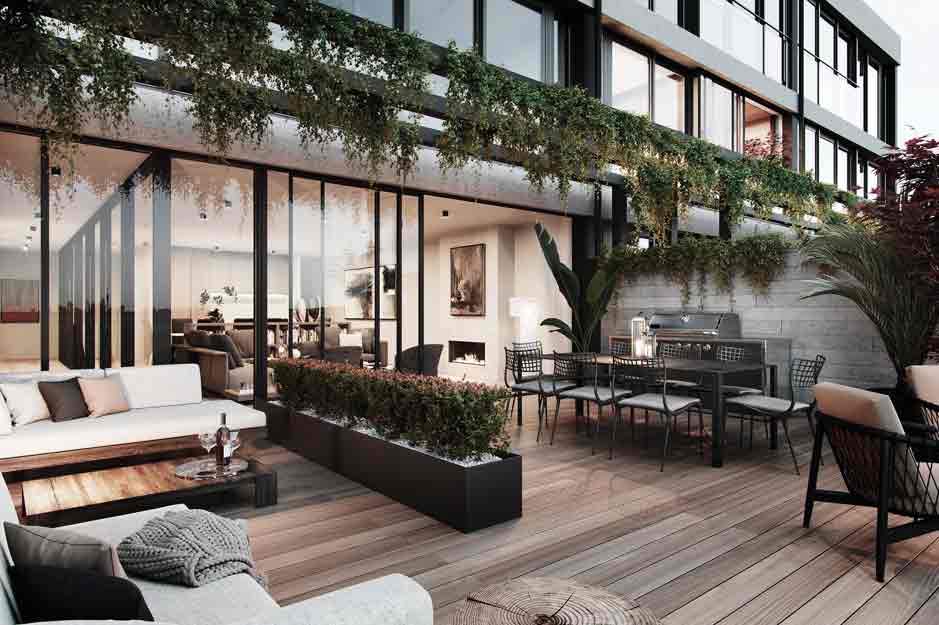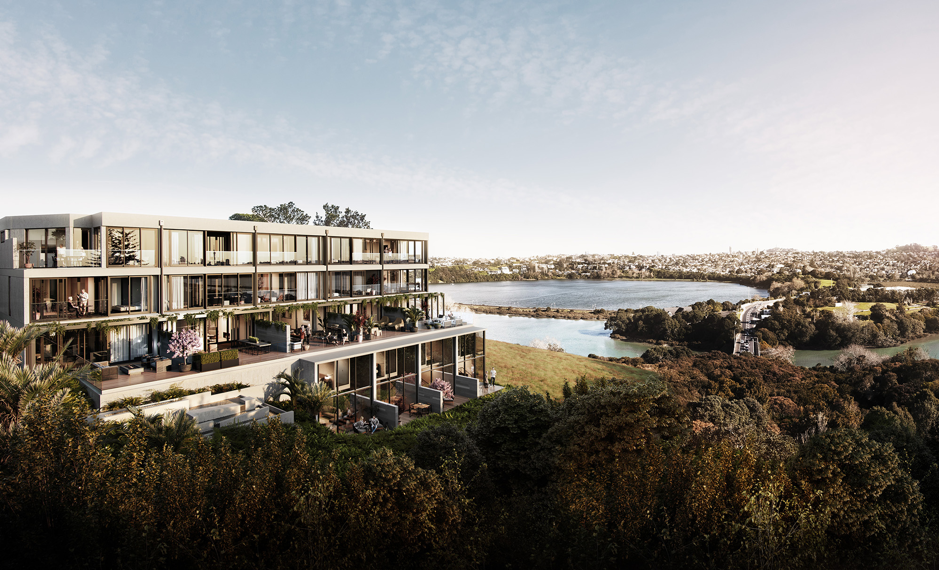 Proud to be a part of the Kiwi-build Program – The team at NZ LIVING have delivered the first of a series of affordable body corporate complexes across Auckland with Stage One of Mason Square opening its doors to a large group of first home owners and the team at Auckland Body Corporate Ltd are excited to be involved in this project from the start, along with the great sales team here at Bayleys.
Auckland Body Corporate have teamed again with NZ Living, the sales team at Bayleys (Trent Quinton & Ellis Prince) and the Governments Kiwibuild programme to work on bringing another affordable apartment block in the Auckland suburbs.
We are really excited following the success of Mason Square to see the plans for this three storey walk-up apartment block with 42 apartments. Ground work is already underway on this on this project and we will be welcoming the first stage of owners into their new first homes before the end of 2019.
Onehunga is one of the great established suburbs in Auckland and has become a real family suburb, with plenty of established parks, beach areas and a real social and active community, NZ Living have been mindful of this and kept the building's presence on the Mall to three stories, even though the permitted height is 5 levels. The units are designed to foster a community, which is something Auckland Body Corporate is a big fan of, shared areas and entrances encourage occupants to get to know their neighbours and create a community.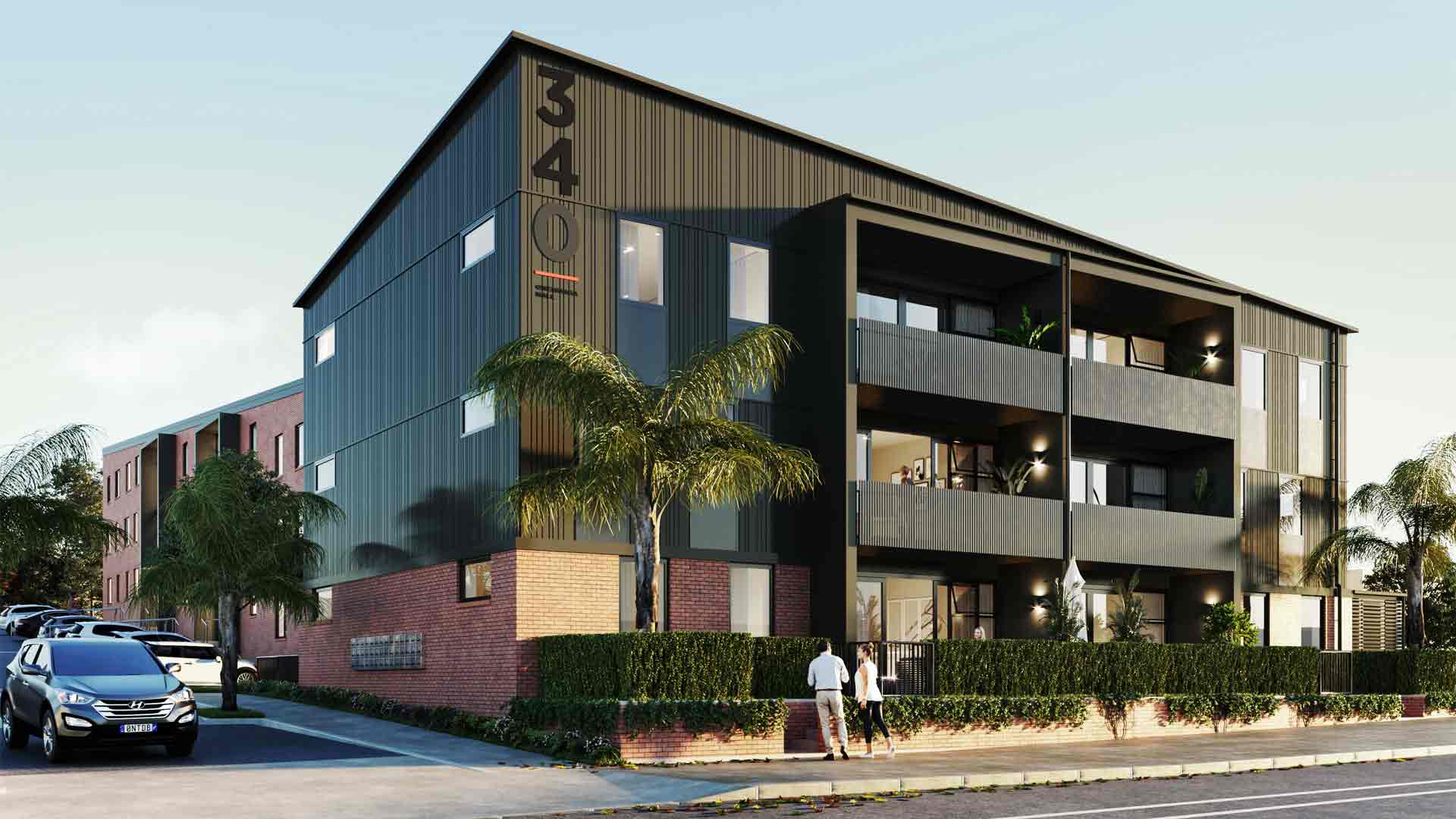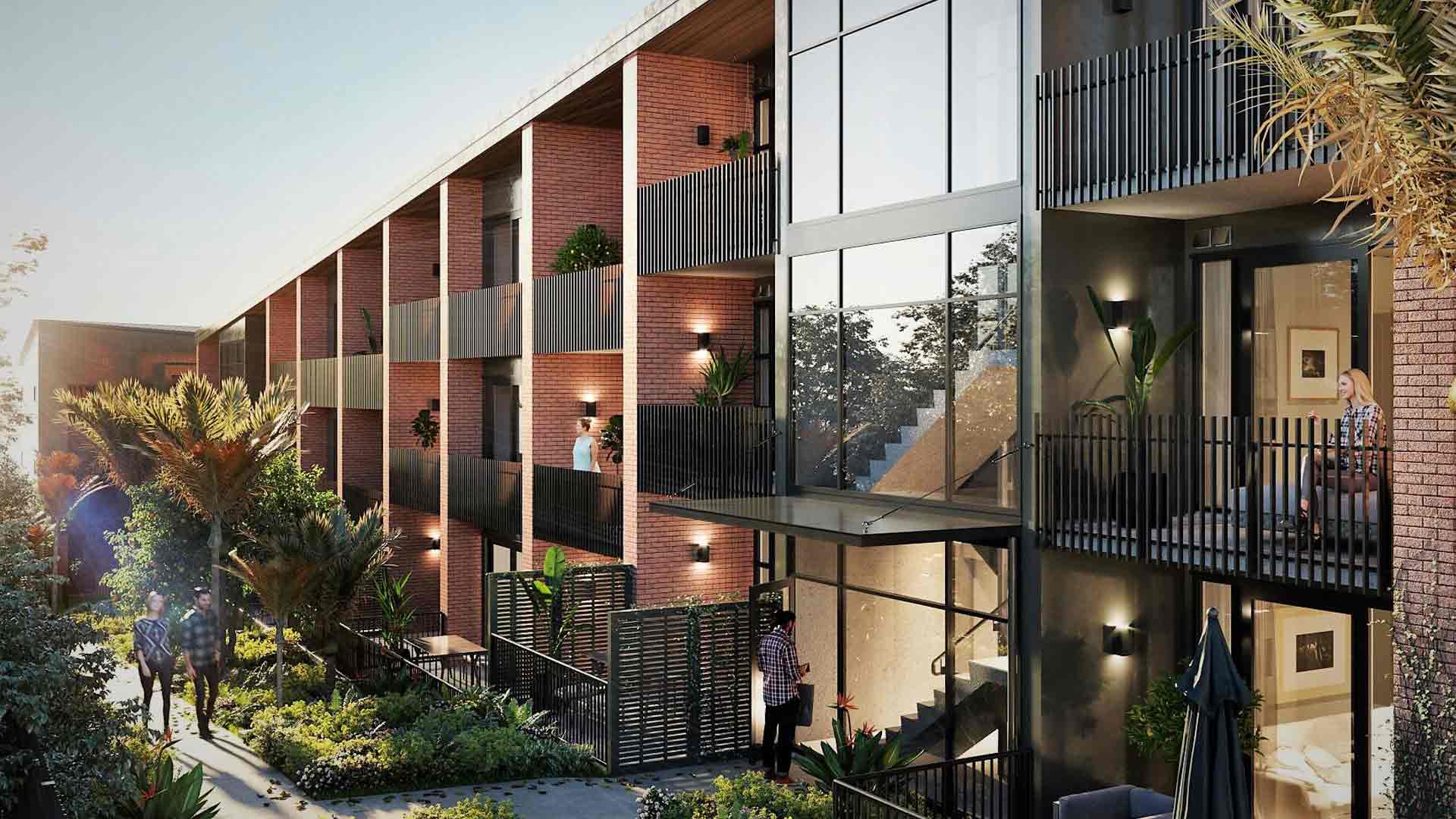 Master planned, Pacific Gardens has a clear vision in mind. A house made a home, a nurturing environment to grow, a changing community, a community in the heart of Manukau, a community you can be proud of. Start your journey today! There are selection of beautifully designed terraced homes and apartments now available.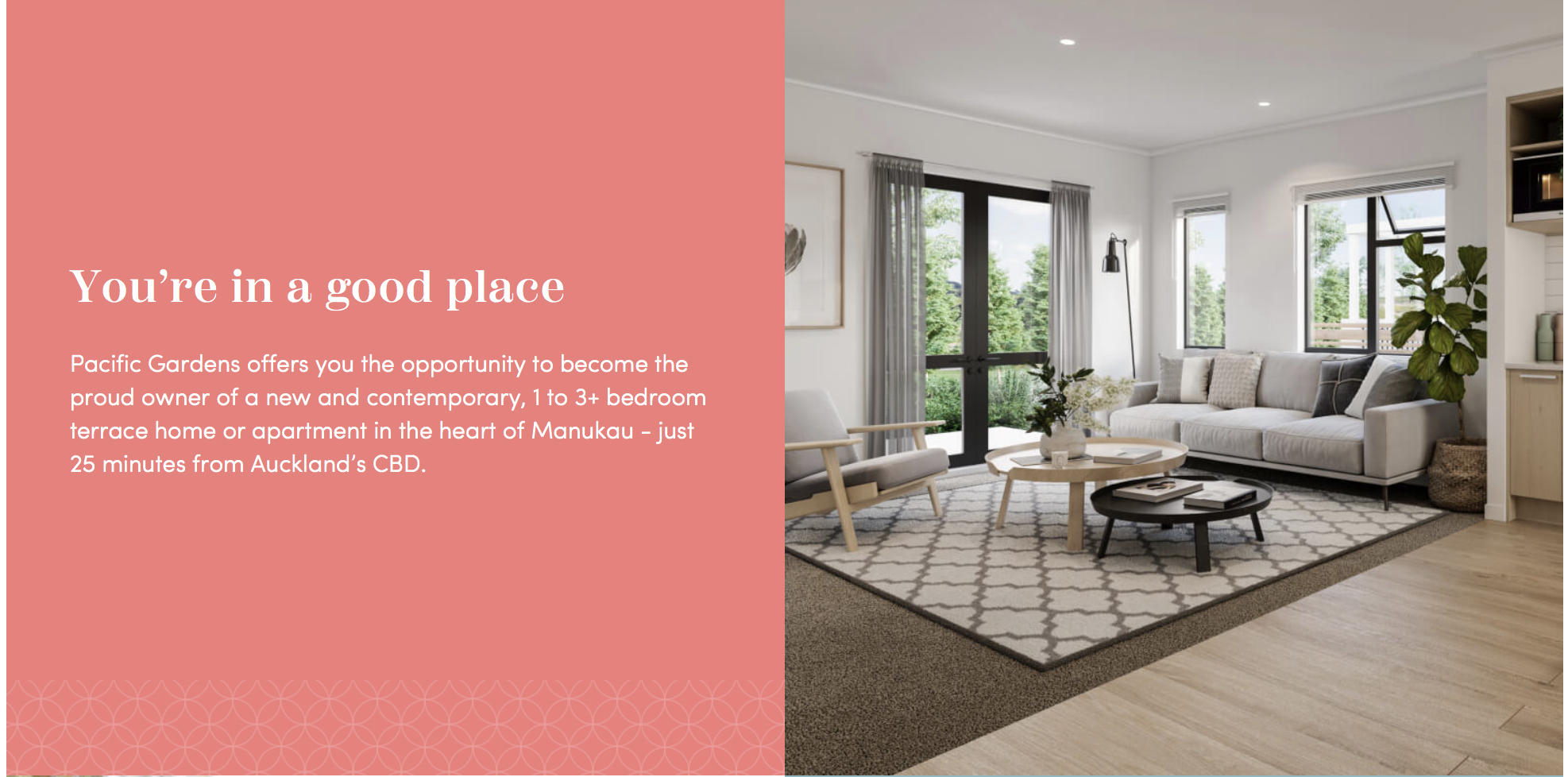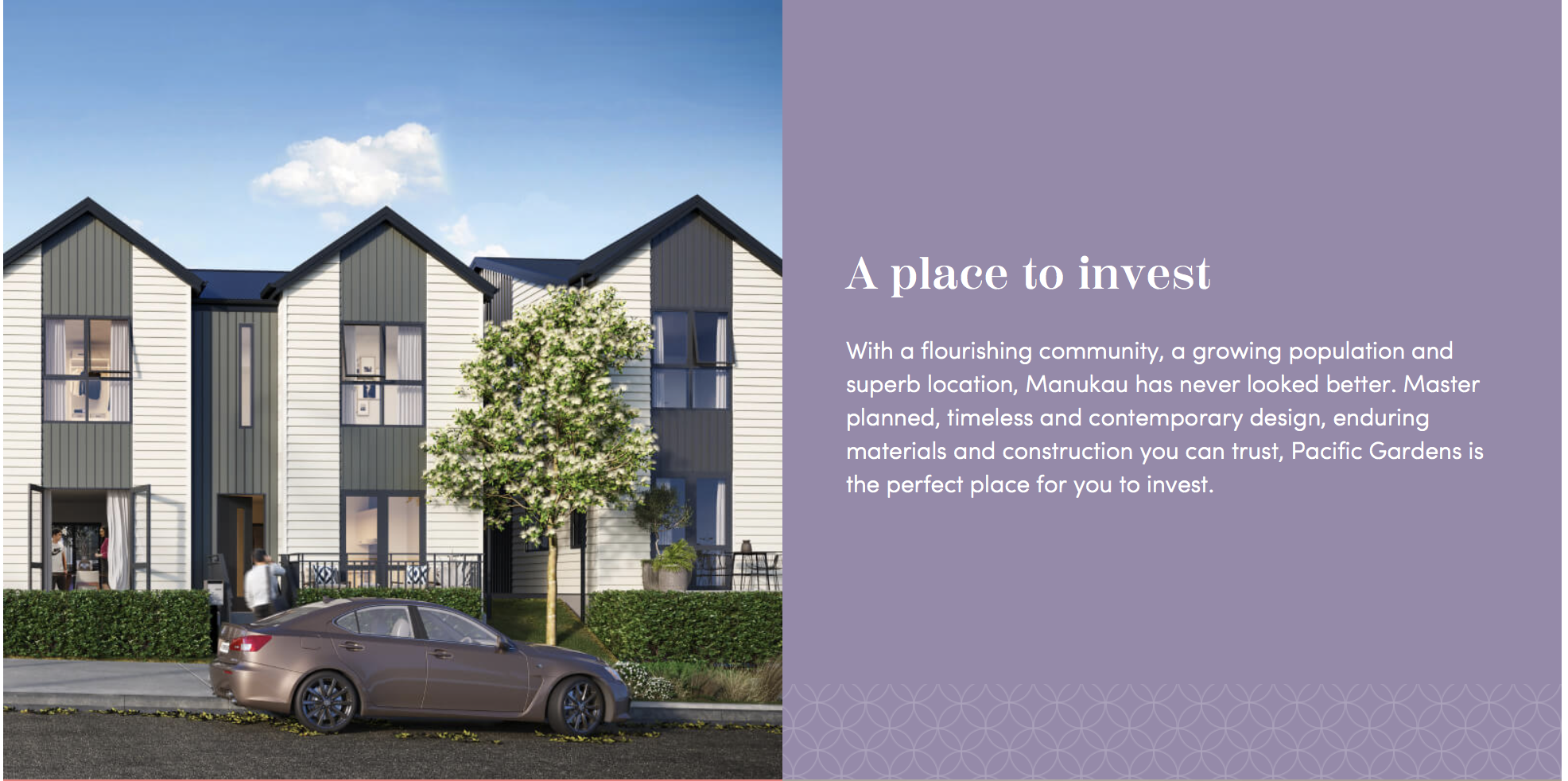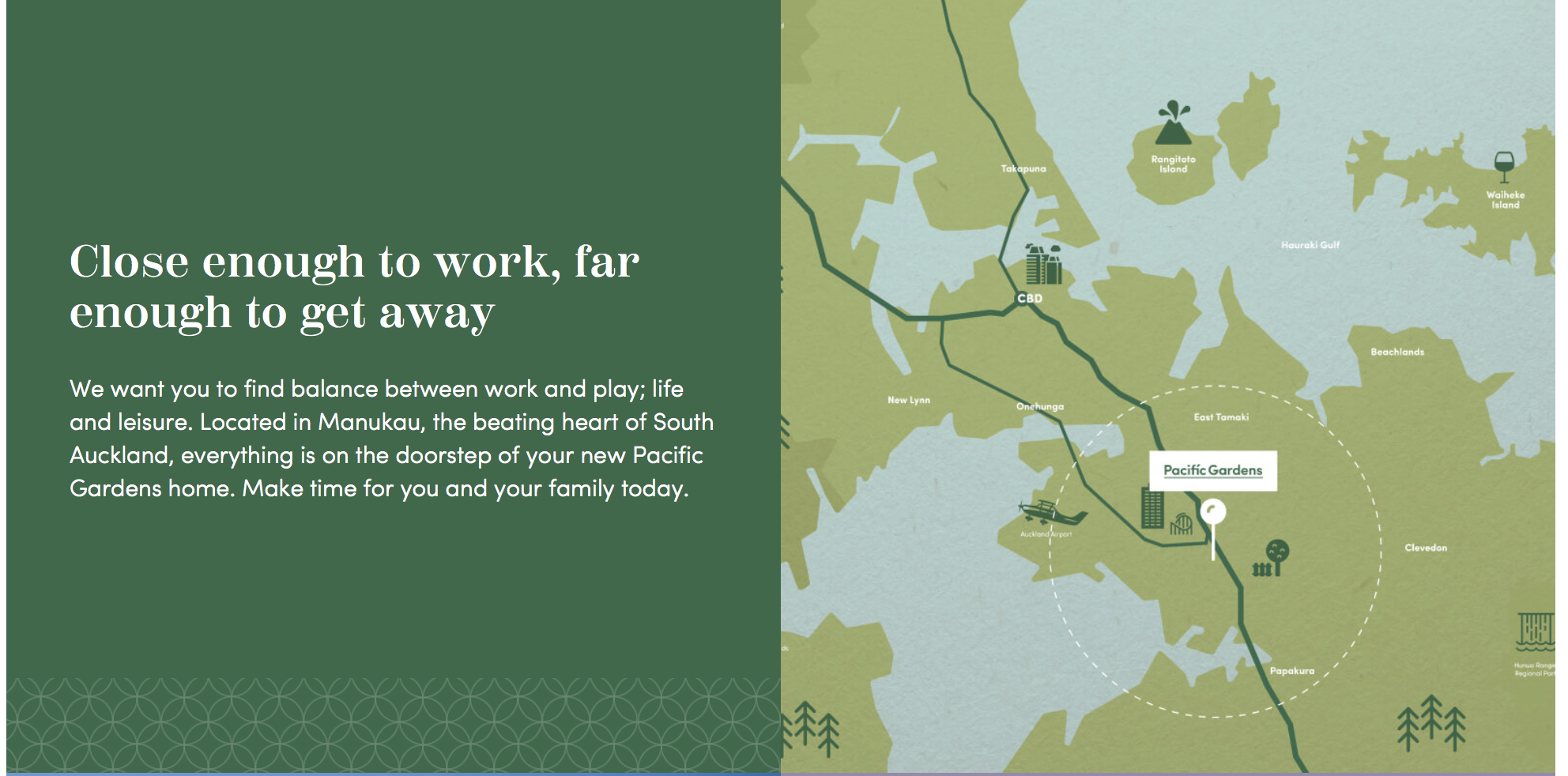 Situated in Kingsland Terrace, N X N captures the unique laid-back vibe of Kingsland in a design-led apartment building that will have enduring appeal.
Designed for living, these spacious one, two and three bedroom apartments bring a new sophistication to Auckland's urban lifestyle. Located in a quiet cul-de-sac adjacent to Nixon Park, the complex is only two minutes' walk form Kingsland's lively café scene. Most apartments enjoy superb views over the park to Arch Hill.
Construction is expected to start in Spring 2016, with completion anticipated for 2018.
73 contemporary, north-facing apartments
Direct access to Nixon Park
Far removed in style from the high rise apartment buildings of Auckland City
Visually stimulating, socially aware, and celebrates the difference between people as well as the way buildings create communities.
---
The Cab Civic Quarter
The possibilities are endless…
The CAB will have an all new double glazed exterior façade along with state-of-the-art materials used throughout, while being faithful to its modernist architecture. The building has plenty of unique features including the curvy Le Corbusier-inspired entrance canopy and the precast terrazzo treads and iron balustrades of the open staircase.
The CAB is one of Auckland's most notable landmarks with a rich history. After construction was completed in 1966, it was New Zealand's first and only "skyscraper".




---
The Grounds
Live Life Tall…
What if you could live the life you've always wanted in the home you've always dreamed of? Well, now you can at The Grounds.
The Grounds comprises of just 42 designer apartments created within a beautifully landscaped setting, nestled in the heart of sought after Hobsonville Point.
Using aesthetically pleasing tall timber, The Grounds can be your home which is natural and unique. Blend this with alluring industrial characteristics and contemporary colour palettes inside; you can be sure that your new home stands out from the conventional.
New Zealand's first engineered tall timber residential development, The Grounds allows an attainable, sustainable lifestyle second to none.
---
Element
Something Special Comes To Ellerslie
Situated at the top of a natural crest in Ellerslie, Element strikes the perfect balance between forging a new landmark for this prominent corner site and blending in with the established residential surroundings.
Element has a deep connection to its site, to the suburb and to the environment. Every architectural detail and design decision has been carefully considered to deliver an aspirational modern living experience.
Live in your Element.
---
Mason Square
Mason Square is a modern development offering affordable apartment living without compromising on quality. Purposefully only three stories and spread across five boutique style buildings to complement the character of the adjacent historic church.
Beautifully designed with community and greenspace at its heart; embrace the sunny village green with its fruit trees, vegetable garden, fernery, and barbeque area. At Mason Square you'll enjoy a low maintenance lifestyle and world class amenities at your doorstep.
Come discover why everyone is choosing to make Mason Square their place.
---
Pacific Heights Orewa
Rediscover the Kiwi Dream
Find the home or investment you've been searching for.
A superb combination of old and new New Zealand, Pacific Heights Orewa captures the essence of the Kiwi Dream with a contemporary twist. Nestled in the rolling hills above Orewa, Pacific Heights offers a contemporary design-led environment with all the benefits of an established community and New Zealand's stunning native environment at its heart. The area's topography provides wide outlooks throughout the site, with many properties expected to have sea views.
Looking for a place to make a life?

At Pacific Heights Orewa, life is right here waiting to be discovered. Orewa is the perfect location to stretch out and live the Kiwi Dream – a place to reconnect to community values with all the convenience of modern living.

The adventures begin on your doorstep at Pacific Heights, with birdsong-filled bush tracks within walking distance. Alice Eaves Reserve to the north provides pedestrian access to the sweeping shores of Orewa Beach, where you'll find paddleboarders and kitesurfers dotting the sea.

With around three kilometres of sand and surf to enjoy, there's loads of room for family time (or time out with a towel and a good book). Take a dip. Take a kayaking trek up the estuary. Catch the gorgeous coastal views along the Millennium Walkway, or stroll to the main strip for a tasty coffee kick or a glass of something refreshing. There's all sorts to savour – from trendy café fare through to teetering cones of hokey-pokey.
---