Jervois and Lawrence is going to set a new standard of expectation in the luxury apartment market on the northern slopes of Herne Bay. The complex will have 28 apartments with either garden, urban and north facing views. The building will have a warm mix of permanent and  low maintenance exterior claddings with secure underground carparking and separate storage lockers. Apartments each have views down into a Japanese themed garden in the large central atrium of the building with views out to the South West. Some apartments will have winter gardens that can be closed off when the weather changes and others have extensive North facing balconies and views.
Each apartment will be fitted out with high-end appliances and Italian-inspired kitchens and luxury bathrooms and a consistent impression and look throughout the cabinetry. Herringbone wooden floors and controlled lighting make for a welcoming and impressive feel.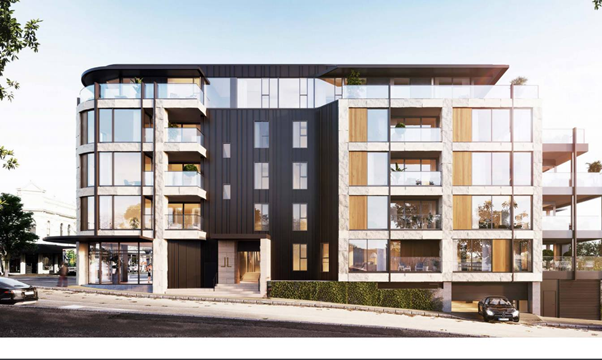 Auckland Body Corporate is a recognised market leader in body corporate management and we are excited to be involved in this development
---
Kerepeti twin neighbourhoods at Hobsonville Point
Something good, this way comes in 2019, with the Kerepeti twin neighbourhoods at Hobsonville Point now welcoming in new home owners.  Ngai Tahu Property has tasked Auckland Body Corporate with creating a great community across these two sites. Kerepeti's two neighbourhoods, Kerewhenua and Uku cover two amazing sites; Uku opposite Hobsonville Point Secondary School, and Kerewhenua opposite Hobsonville Point Primary School, they encompass a number of Body Corporate and two Laneway Societies.
For more…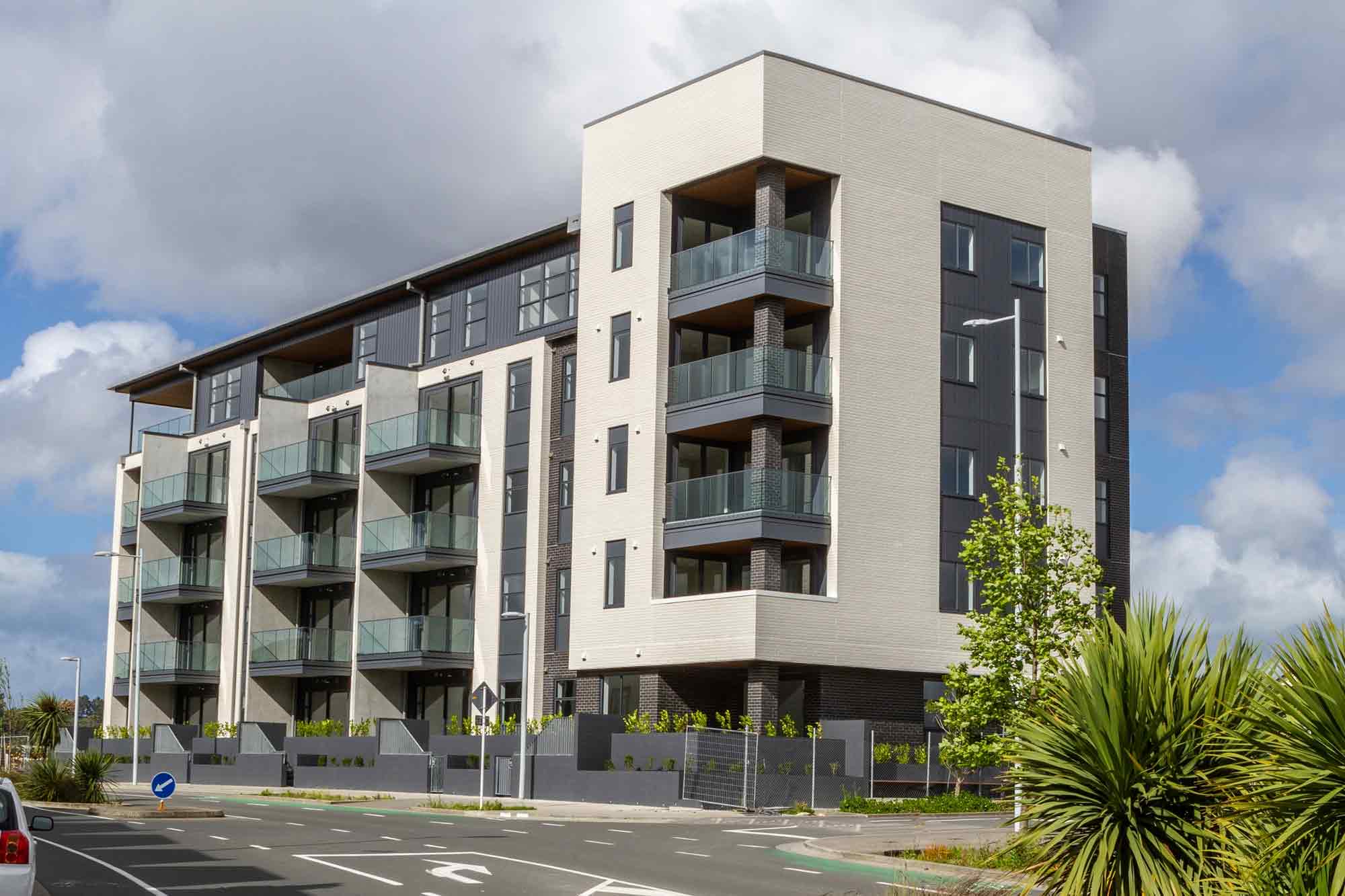 Located at 27 Grace Street, Orakei, Satori is a luxury block of 17 freehold residences, with a mix of large one bedroom lofts, generous two bedroom residences and a three bedroom penthouse (with option for fourth bedroom). The Satori also has a community Lounge with large terrace for peaceful reflection or entertaining, this can be booked for use by residents and with the intent of creating a strong community culture in the building.
The site has Sweeping water views of Orakei Basin, Hobson Bay, Parnell Ridge and city beyond and expansive areas of native planting in landscaped gardens. The apartments feature stylish lounges with feature gas fires and designer bathrooms and kitchens with stone vanities and benchtops. Enclosable Winter Gardens / Courtyards are part of each home with a dual vehicle lift to a private and secure basement carpark.
The building is constructed in durable, low maintenance concrete and has an onsite water conservation system and facilities for solar energy to power common areas and central water heating.
10 minutes' drive to CBD and easy walking distance to some of central Auckland's best beaches make this a very desirable place to live.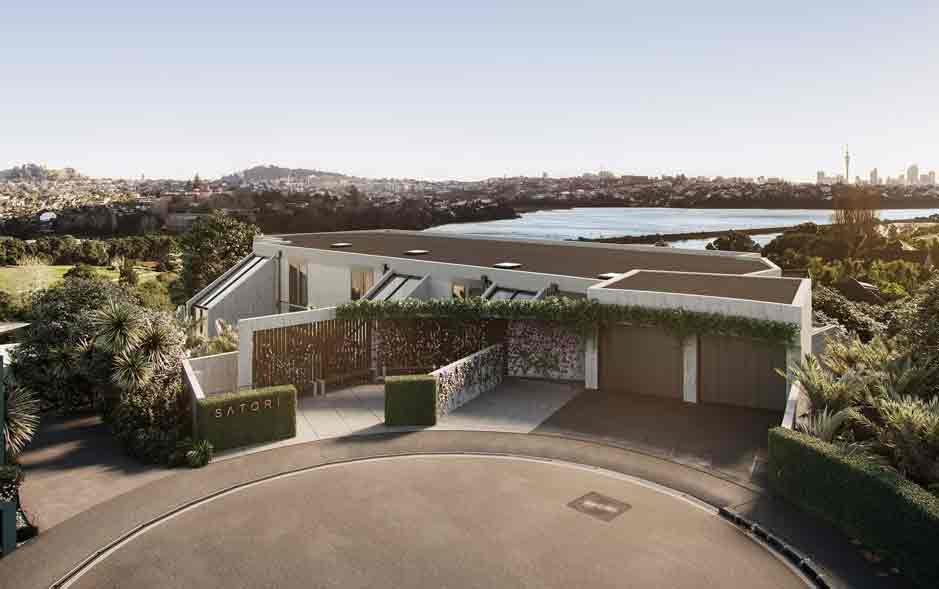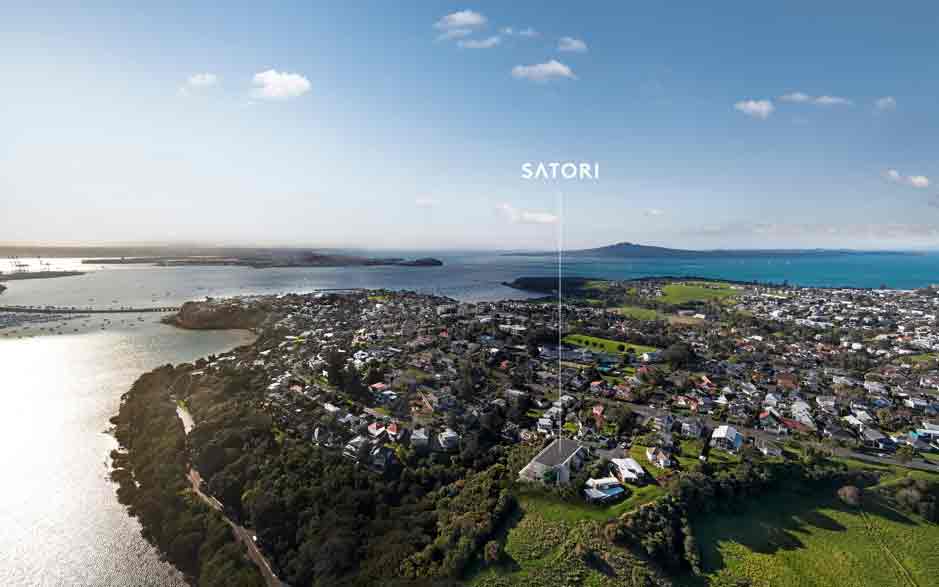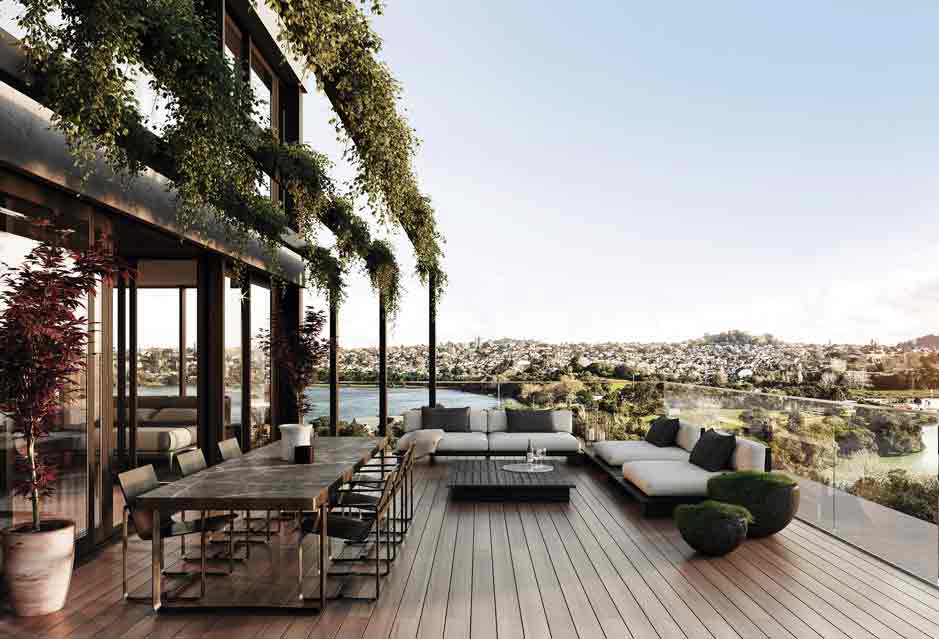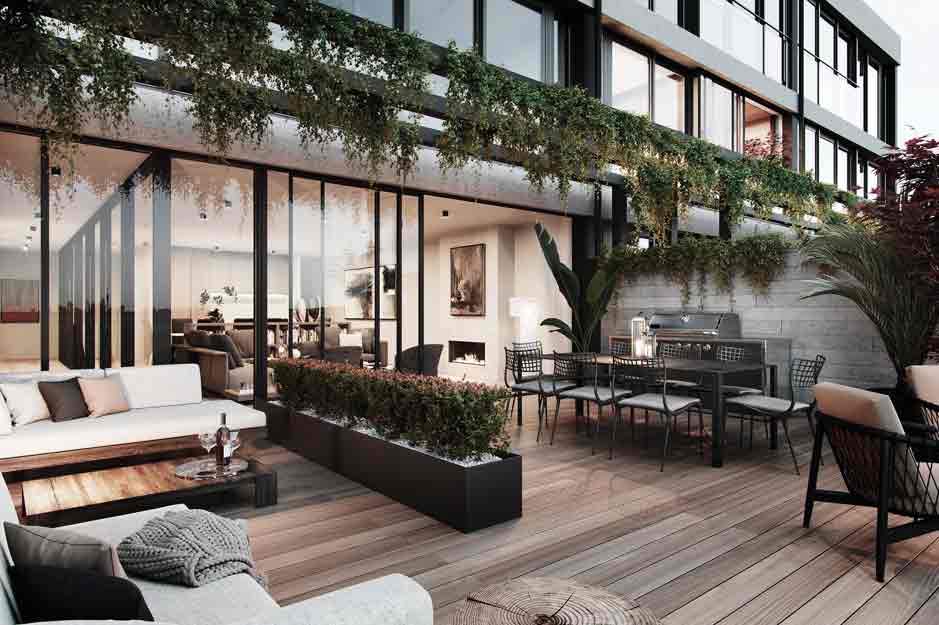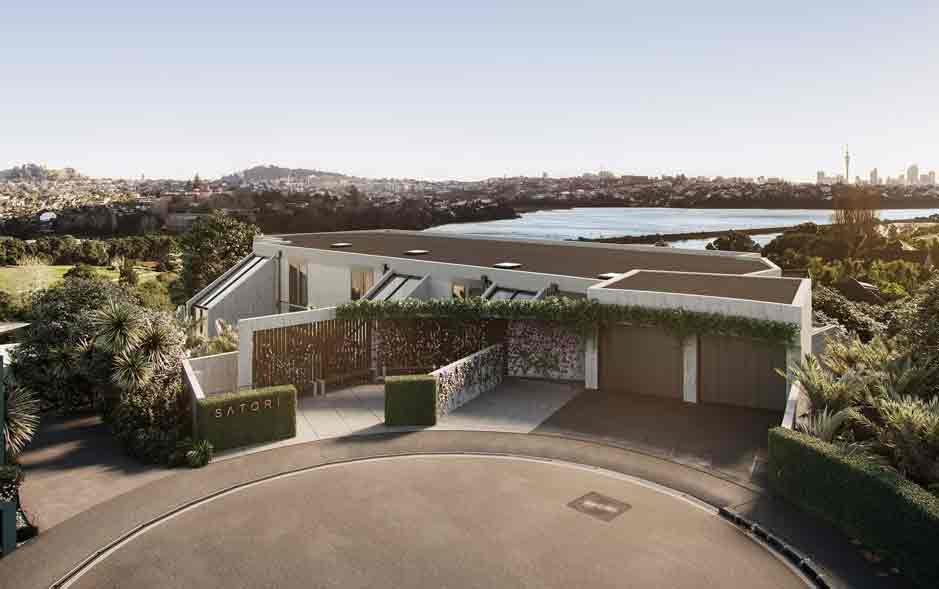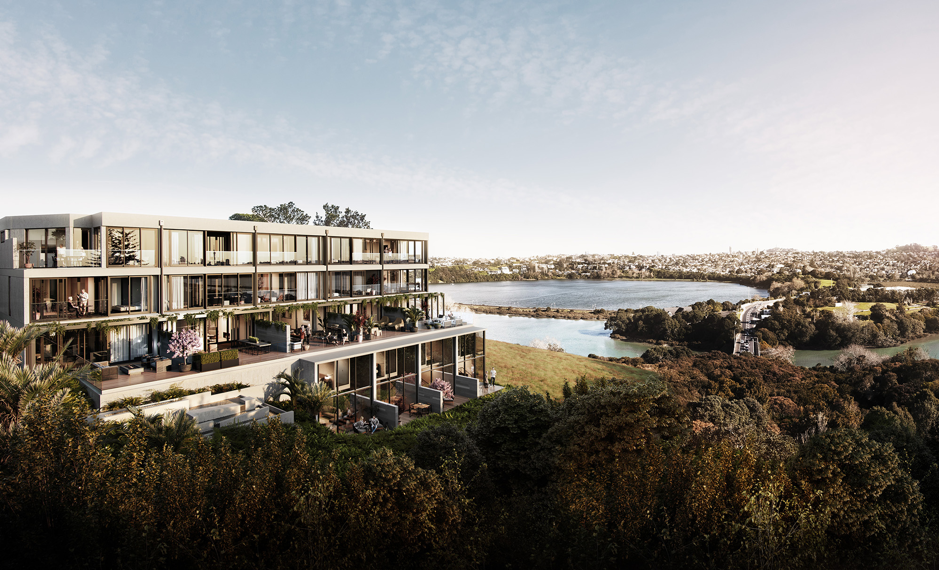 Proud to be a part of the Kiwi-build Program – The team at NZ LIVING have delivered the first of a series of affordable body corporate complexes across Auckland with Stage One of Mason Square opening its doors to a large group of first home owners and the team at Auckland Body Corporate Ltd are excited to be involved in this project from the start, along with the great sales team here at Bayley's.
Auckland Body Corporate have teamed again with NZ Living, the sales team at Bayleys (Trent Quinton & Ellis Prince) and the Governments Kiwibuild programme to work on bringing another affordable apartment block in the Auckland suburbs.
We are really excited following the success of Mason Square to see the plans for this three storey walk-up apartment block with 42 apartments. Ground work is already underway on this on this project and we will be welcoming the first stage of owners into their new first homes before the end of 2019.
Onehunga is one of the great established suburbs in Auckland and has become a real family suburb, with plenty of established parks, beach areas and a real social and active community, NZ Living have been mindful of this and kept the building's presence on the Mall to three stories, even though the permitted height is 5 levels. The units are designed to foster a community, which is something Auckland Body Corporate is a big fan of, shared areas and entrances encourage occupants to get to know their neighbours and create a community.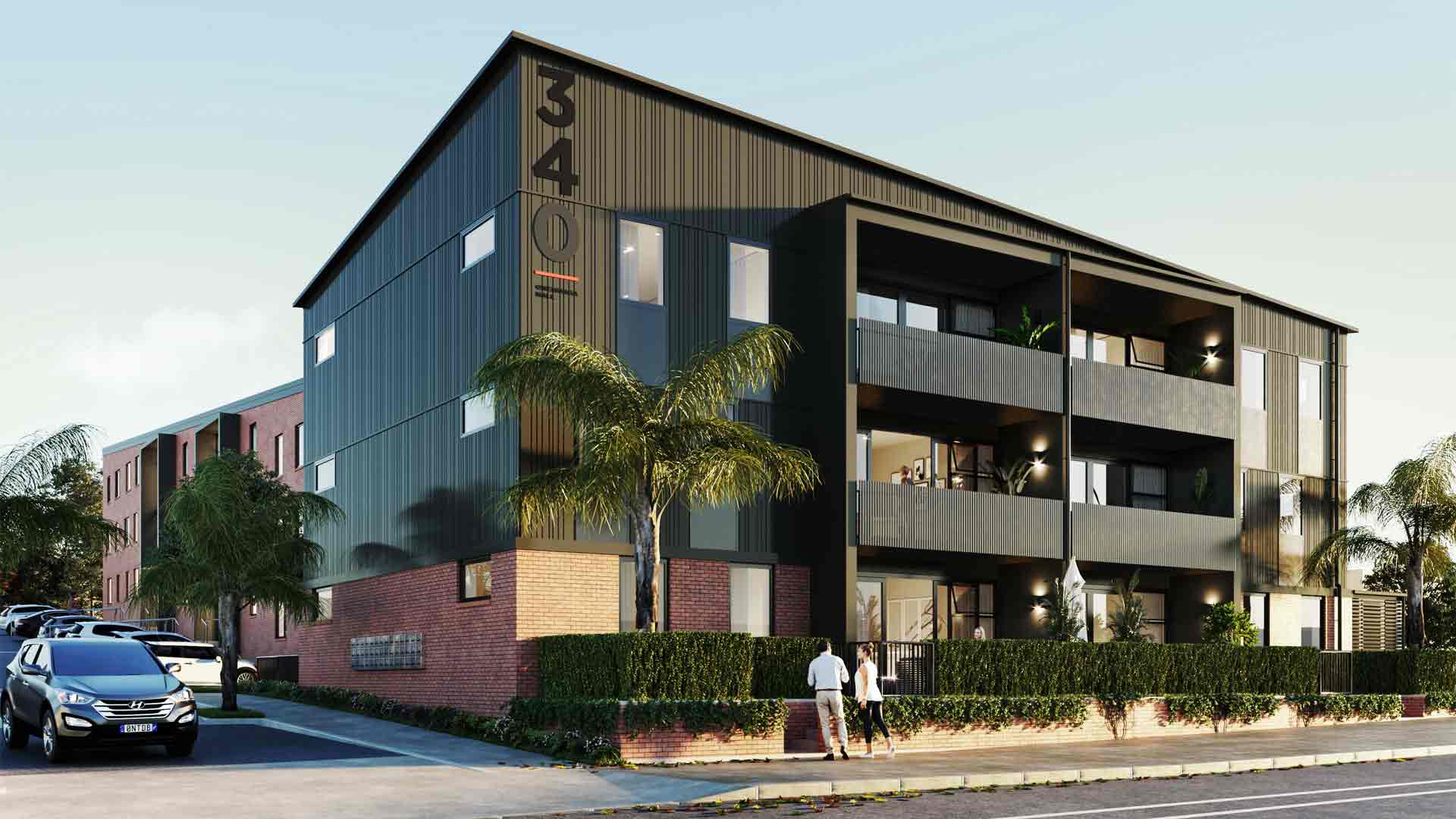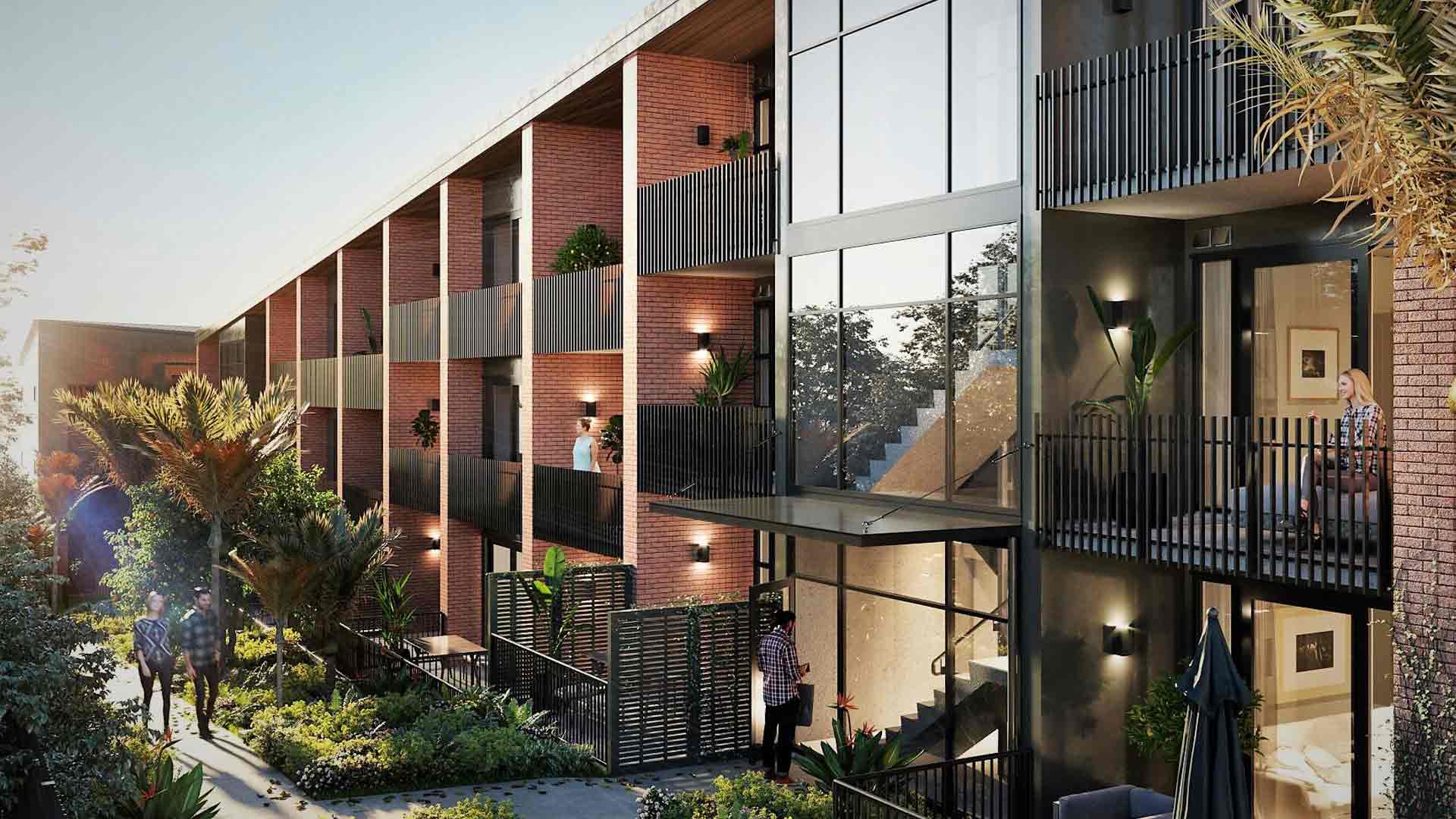 Master planned, Pacific Gardens has a clear vision in mind. A house made a home, a nurturing environment to grow, a changing community, a community in the heart of Manukau, a community you can be proud of. Start your journey today! There are selection of beautifully designed terraced homes and apartments now available click here for more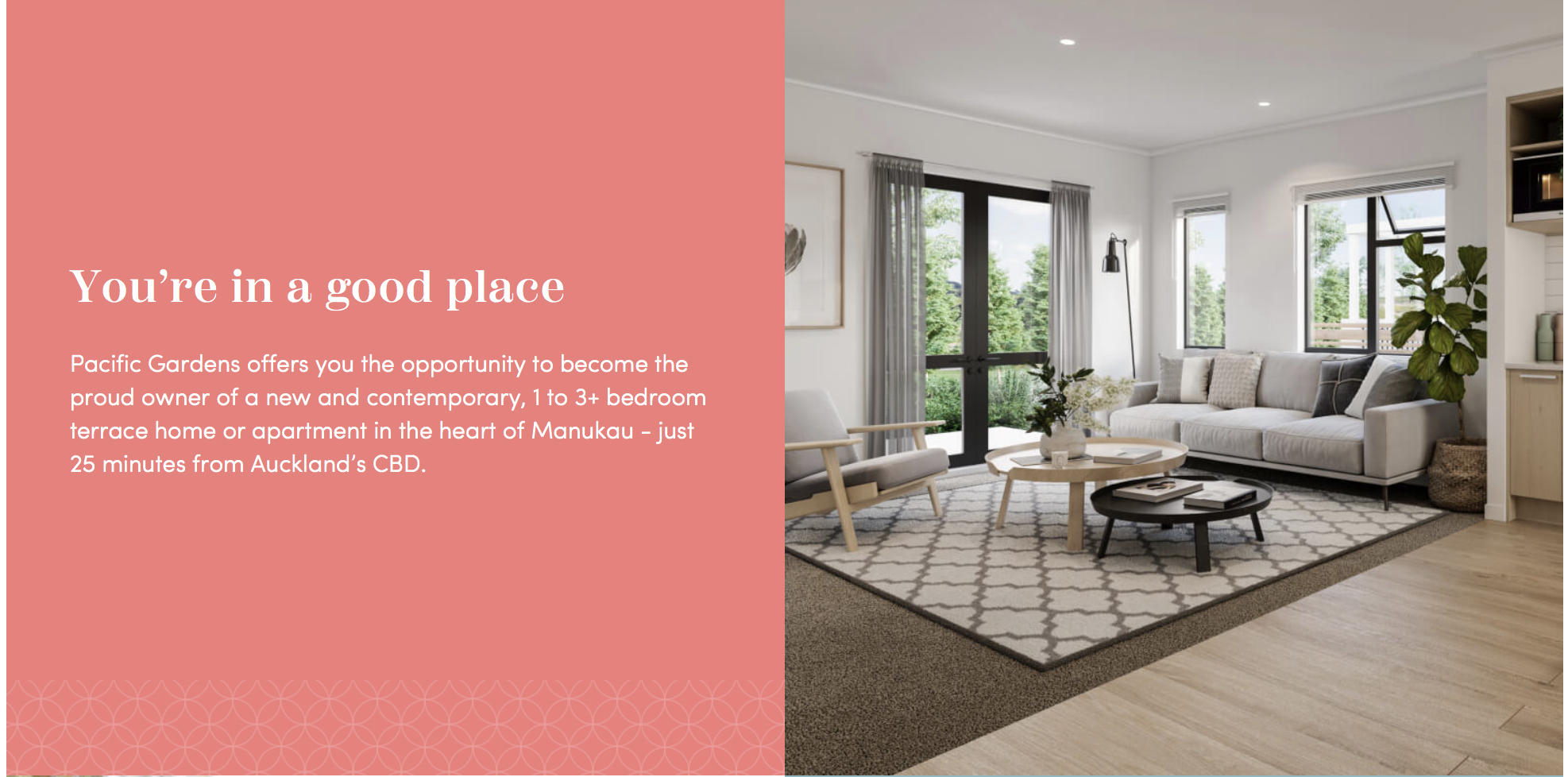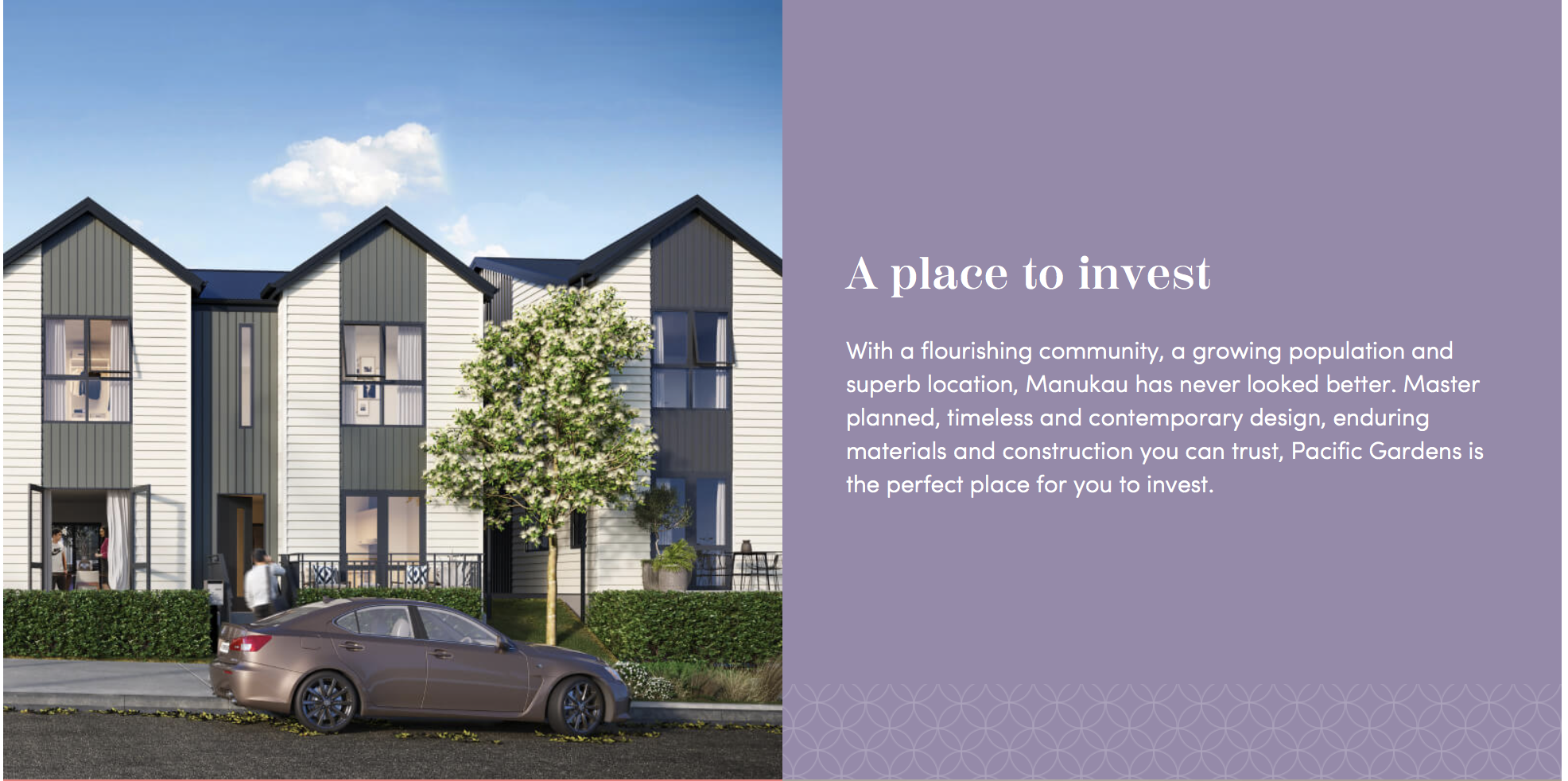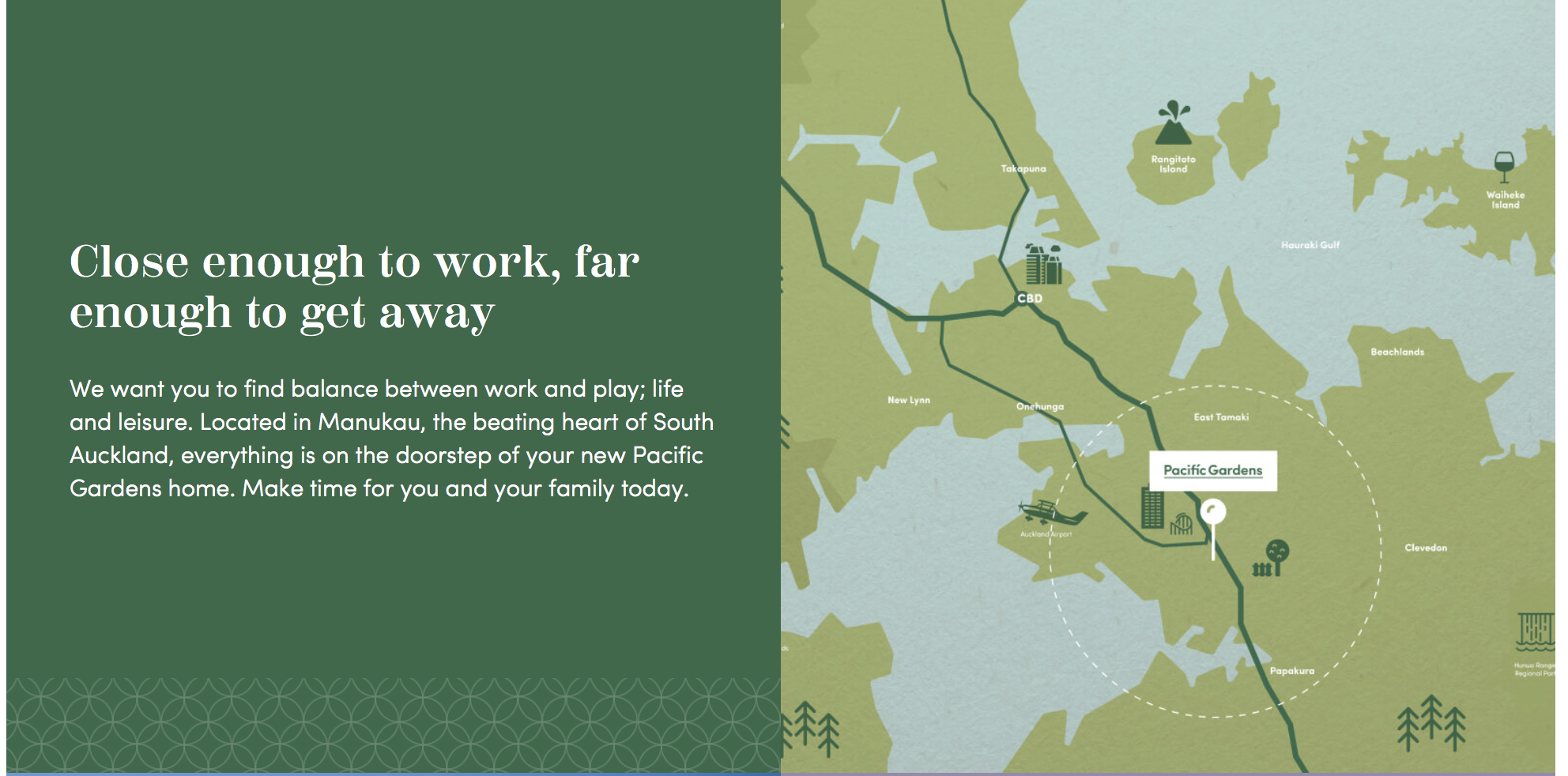 购买或 出售您的 房屋?
______________________
新西兰住宅房屋买卖
协议指南
________________________

新西兰房地产管理局简介
Settled.govt.nz针对购买和销售房屋的全过程为新西兰人提供指导。 购买或销售您的住宅房屋是一件大事,是新西兰人做的最大财务决定之一。这是一个复杂的过程,而且有
时会充满压力,如果事情进展地不顺利,还潜在地会对您的精神和财务有很大影响。

Settled.govt.nz为住宅房屋的买卖双方提供全面、独立的信息和指导。 它会帮助您感到有更多的掌控权,并帮助您顺利安顿下来。 您可以找到关于各种风险的信息,以及它们如何能够影响您,还可以获得很有用的提示,告诉您如何避开 某些潜在的大问题。
您将学到投标与BBO(买家预算须在此之上)有什么不同,价格协商与拍卖有什么区别。您将会找到宝贵 的信息、备忘清单、知识测验、视频和工具。从了解LIM(土地信息备忘录)到销售和购买协议,一直到 何时应该找律师,这一切您需要知道的事,settled.govt.nz都做了解释。
Settled.govt.nz由房地产管理局 (REA) 为您提供。REA是一个独立的政府机构,负责管理新西兰的房地 产行业。我们的目标是促进和保护参与房地产交易的消费者的利益,以及在行业中促进高水准的职业精神 和服务。
Situated in Kingsland Terrace, N X N captures the unique laid-back vibe of Kingsland in a design-led apartment building that will have enduring appeal.
Designed for living, these spacious one, two and three bedroom apartments bring a new sophistication to Auckland's urban lifestyle. Located in a quiet cul-de-sac adjacent to Nixon Park, the complex is only two minutes' walk form Kingsland's lively café scene. Most apartments enjoy superb views over the park to Arch Hill.
Construction is expected to start in Spring 2016, with completion anticipated for 2018.
73 contemporary, north-facing apartments
Direct access to Nixon Park
Far removed in style from the high rise apartment buildings of Auckland City
Visually stimulating, socially aware, and celebrates the difference between people as well as the way buildings create communities.
---
The Cab Civic Quarter
The possibilities are endless….
The CAB will have an all new double glazed exterior façade along with state-of-the-art materials used throughout, while being faithful to its modernist architecture. The building has plenty of unique features including the curvy Le Corbusier-inspired entrance canopy and the precast terrazzo treads and iron balustrades of the open staircase.
The CAB is one of Auckland's most notable landmarks with a rich history. After construction was completed in 1966, it was New Zealand's first and only "skyscraper".




---
The Grounds
Live Life Tall….
What if you could live the life you've always wanted in the home you've always dreamed of? Well, now you can at The Grounds.
The Grounds comprises of just 42 designer apartments created within a beautifully landscaped setting, nestled in the heart of sought after Hobsonville Point.
Using aesthetically pleasing tall timber, The Grounds can be your home which is natural and unique. Blend this with alluring industrial characteristics and contemporary colour palettes inside; you can be sure that your new home stands out from the conventional.
New Zealand's first engineered tall timber residential development, The Grounds allows an attainable, sustainable lifestyle second to none.
---
Element
Something Special Comes To Ellerslie
Situated at the top of a natural crest in Ellerslie, Element strikes the perfect balance between forging a new landmark for this prominent corner site and blending in with the established residential surroundings.
Element has a deep connection to its site, to the suburb and to the environment. Every architectural detail and design decision has been carefully considered to deliver an aspirational modern living experience.
Live in your Element.
---
Mason Square
Mason Square is a modern development offering affordable apartment living without compromising on quality. Purposefully only three stories and spread across five boutique style buildings to complement the character of the adjacent historic church.
Beautifully designed with community and greenspace at its heart; embrace the sunny village green with its fruit trees, vegetable garden, fernery, and barbeque area. At Mason Square you'll enjoy a low maintenance lifestyle and world class amenities at your doorstep.
Come discover why everyone is choosing to make Mason Square their place. Find out more….
---
Pacific Heights Orewa
Rediscover the Kiwi Dream…..
Find the home or investment you've been searching for.
A superb combination of old and new New Zealand, Pacific Heights Orewa captures the essence of the Kiwi Dream with a contemporary twist. Nestled in the rolling hills above Orewa, Pacific Heights offers a contemporary design-led environment with all the benefits of an established community and New Zealand's stunning native environment at its heart. The area's topography provides wide outlooks throughout the site, with many properties expected to have sea views.
Looking for a place to make a life?

At Pacific Heights Orewa, life is right here waiting to be discovered. Orewa is the perfect location to stretch out and live the Kiwi Dream – a place to reconnect to community values with all the convenience of modern living.

The adventures begin on your doorstep at Pacific Heights, with birdsong-filled bush tracks within walking distance. Alice Eaves Reserve to the north provides pedestrian access to the sweeping shores of Orewa Beach, where you'll find paddleboarders and kitesurfers dotting the sea.

With around three kilometres of sand and surf to enjoy, there's loads of room for family time (or time out with a towel and a good book). Take a dip. Take a kayaking trek up the estuary. Catch the gorgeous coastal views along the Millennium Walkway, or stroll to the main strip for a tasty coffee kick or a glass of something refreshing. There's all sorts to savour – from trendy café fare through to teetering cones of hokey-pokey.
---